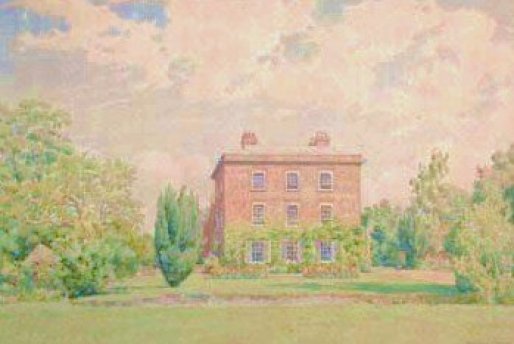 Nethe Dalby
On the walls of my grandmother's home hung some paintings by her sister, my great aunt Agnes Clara Tatham. It was a pleasure to lose oneself in the content and stories depicted in these paintings; some with motifs from the Nordic and other mythologies, others family portraits and land-scapes. I have created this site in order to have a place where family, friends and admirers can share knowledge of and information about the life and works of Artist & Portrait painter Agnes Clara Tatham.
Northcourt House, Abingdon. 
Watercolour by Bernard C. Gotch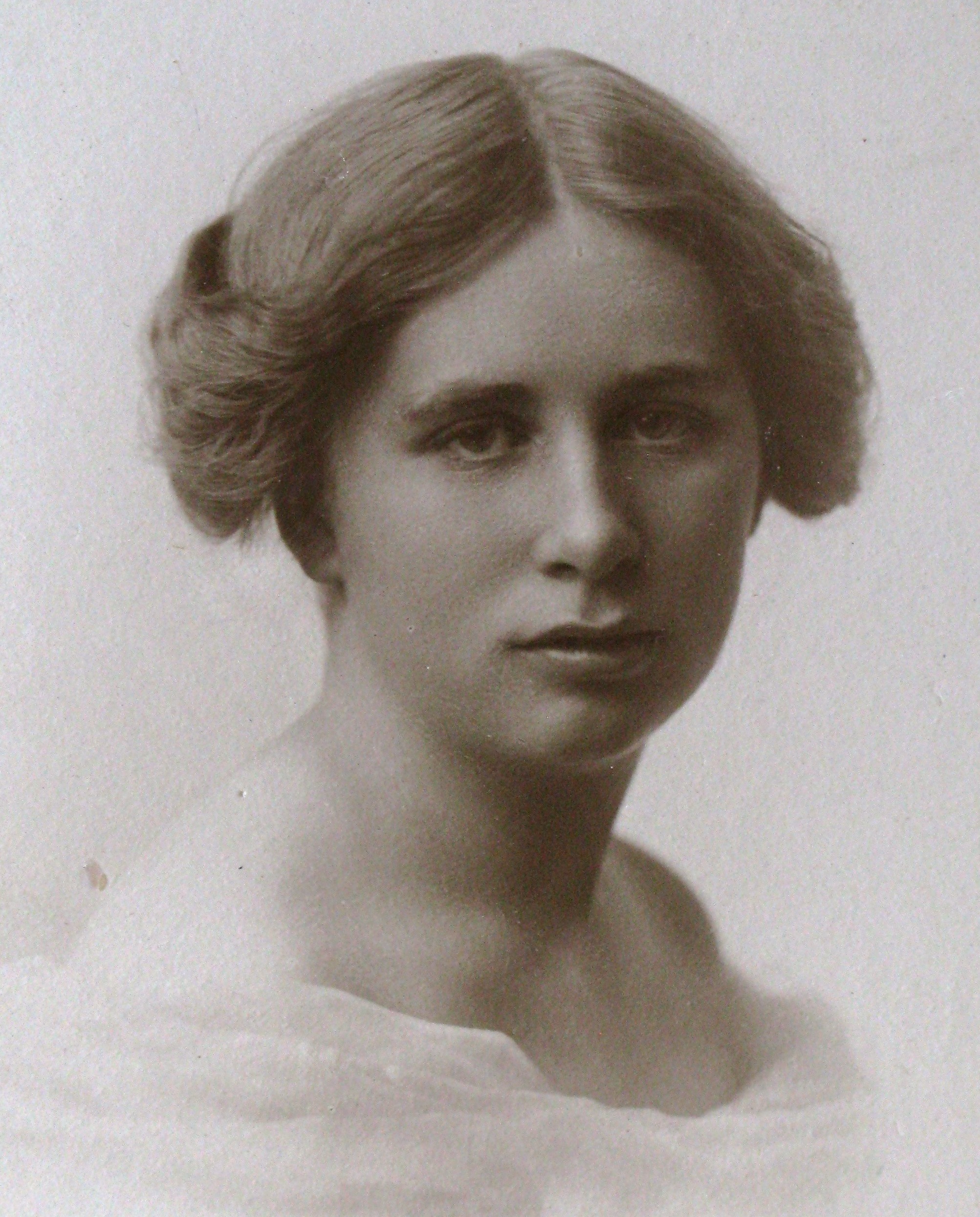 Agnes Clara Tatham
Agnes was born on the 18th of January 1893 at Northcourt House in Abingdon, Berkshire near Oxford, England. She was the fourth out of five Tatham children. Agnes spent her childhood and youth with her family at Northcourt House, Abingdon. She never married and had no children. She was an artist at 23 and lived in the southern UK at a manor called Northcourt House.
She was an Artist & Portrait painter as well as an illustrator, illustrating a number of children's books. Most of her work was painted in oil and tempera, but she was also a skillful watercolorist. After studying at the Slade she became a well-known artist, with a studio in South Kensington. She had her first exhibit at the Royal Academy at the age of 27, and subsequently, her works were widely shown and several of her paintings were exhibited at the Royal Academy. She received a number of awards for her work over the course of her life. With two other artists, she opened an art school called the Unique School for Children's Art in London. Agnes died on September 13th, 1972. 
Information searched
If you have useful information you would like to contribute it will be much appreciated. Especially information about the following would be useful. Names of Art Organizations in which Agnes was a member?
Names and places as well as any other information about major museum and artist association where Agnes C. Tatham had exhibits? (not including commercial art gallery shows).
Information about any awards or other recognition given to Agnes?

Information about any museums (name, city, and other pertinent contact information), which currently hold works by Agnes C. Tatham in their permanent collections?
Nethe Dalby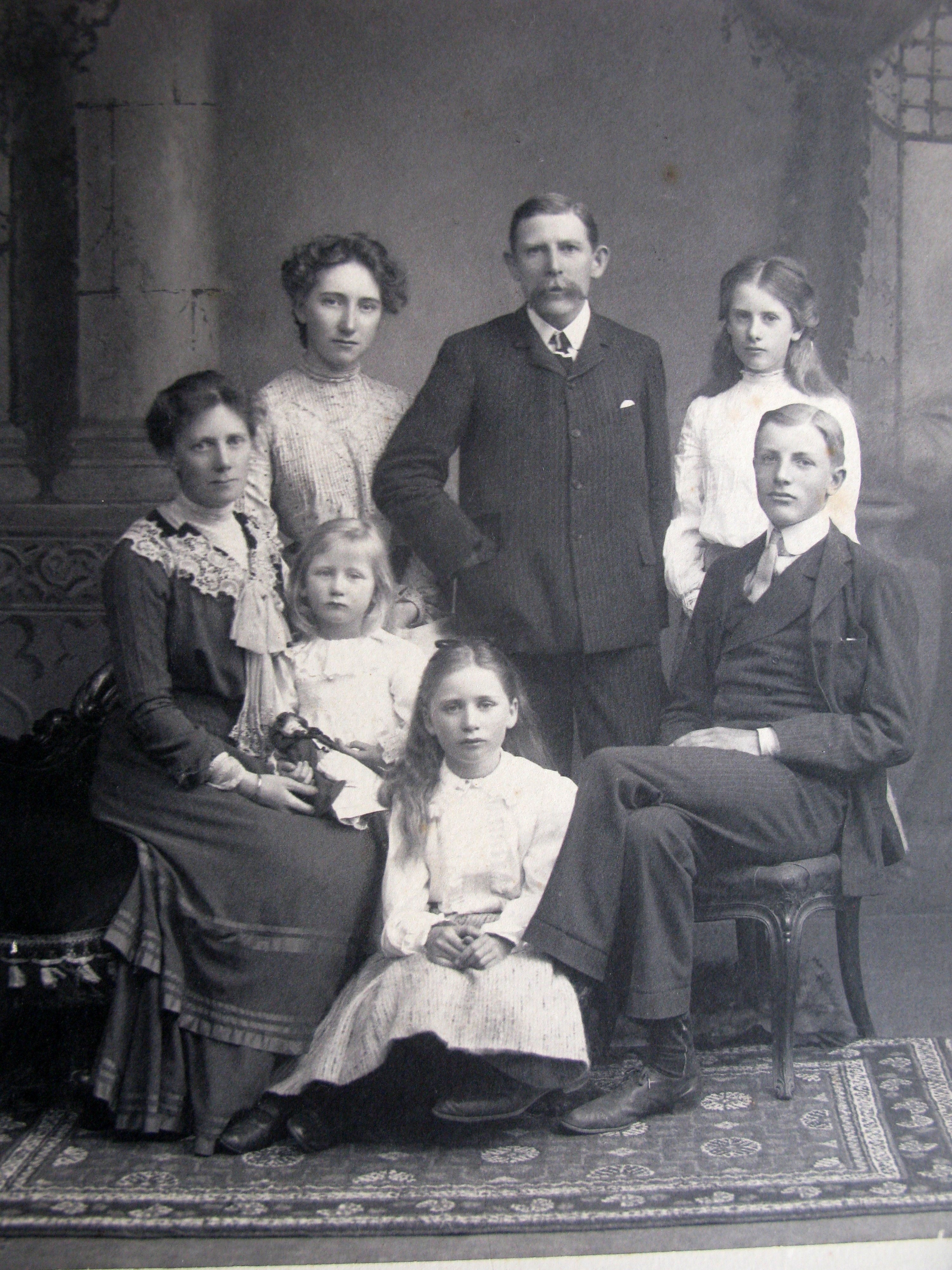 Family photo of The Tatham family. Agnes is in the middle of the front row between her parents, brother, and 3 sisters.
My grandmother Mary Katharine Tatham is in the back row to the right.